Hema's parents live near a mall with a Taco Bell. Even though it says "Visit Mexico for 18 rupees," I think it would be southern California they'd be visiting, as to taste. Or nearly. Because there's no beef here.
Images with text can be clicked to enlarge.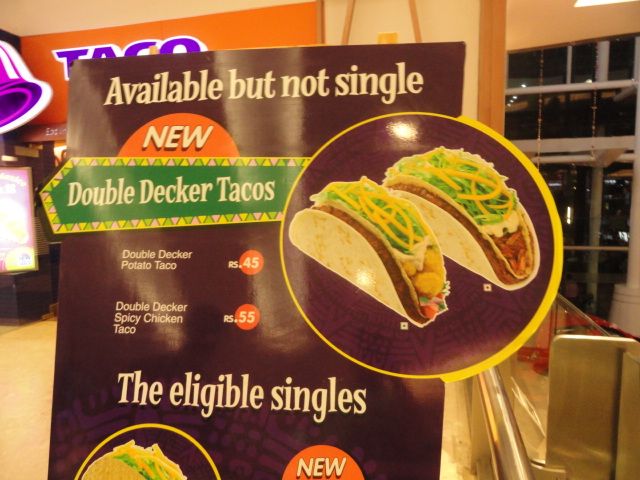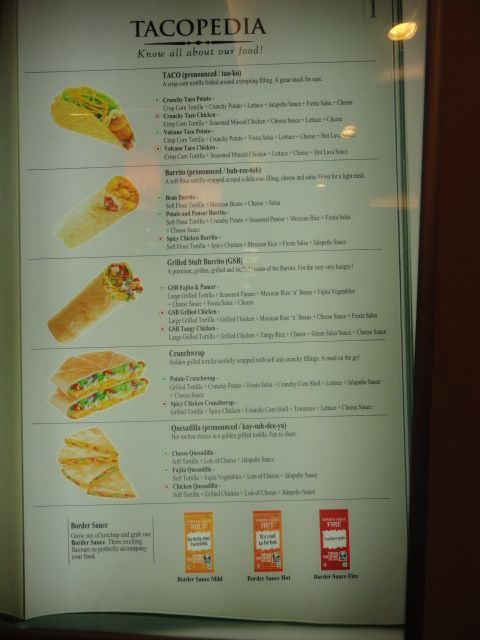 In India, there are attendants all over the place. There were two guys between us and the trashcan waiting for us to need something. There were free refills on drinks, and the dispenser was out in the open, but there was a guy there who filled your cup initially, and then gave you the refill.
They haven't learned the American trick of filling the cup up with ice and giving very little soda. They only filled the bottom of the cup with ice about an inch deep.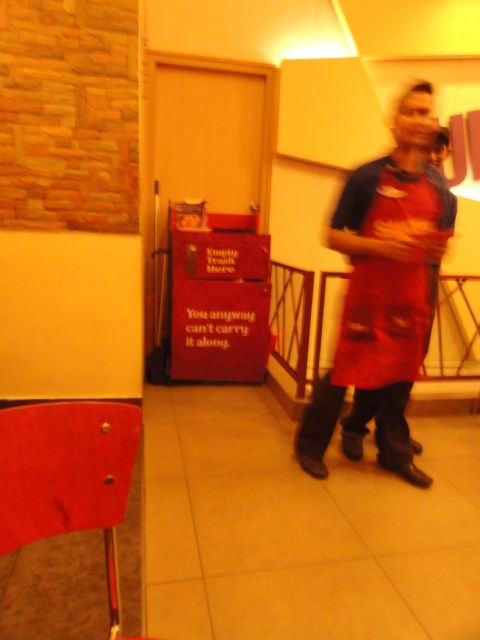 I'm sorry the image above isn't clearer. It says "Empty Trash Here. You anyway can't carry it along."