Yesterday Pradnya and Sameer took me to see an 8th Century site right next to a 19th century site, both temples. The first is called The Pataleshwar Cave Temple, and is a complex of temples hewn of solid rock, including the images—all carved in one giant sculpture. I was trying not to use any flash inside, so I don't have as many photos as I have memories, but there are some parts I can show you.
More info
and from a totally unrelated conference site
*
, this description:
Pataleshwar Caves : Pataleshwar Cave Temple is also known as Panchaleshwar or Bamburde. It is rock cut excavation of the Rashtrakuta period (8-9rh century A. D.) The temple is dedicated to Lord Shiva. The central shrine houses a linga and there are two smaller cells on either side. In front of the cave is the circular Nandi- Mandapa. Massive square plane pillars support the umbrella shaped canopy of the Nandi-Mandapa,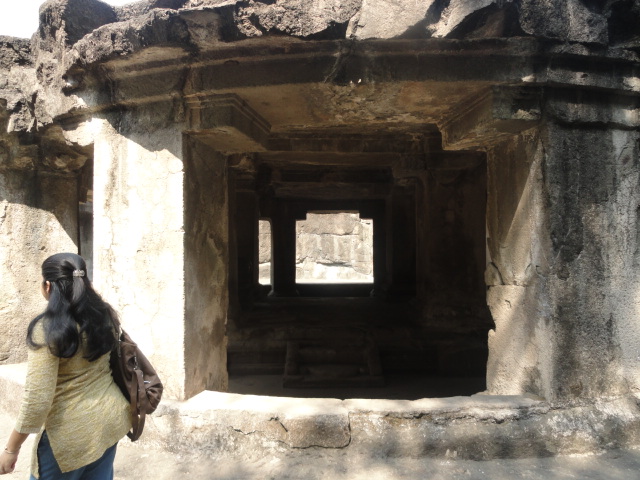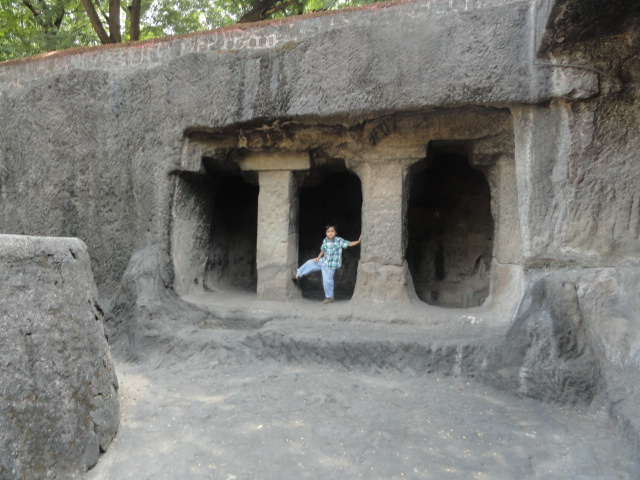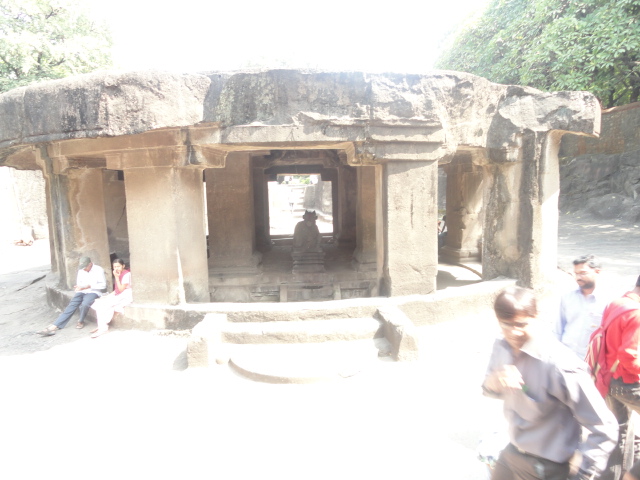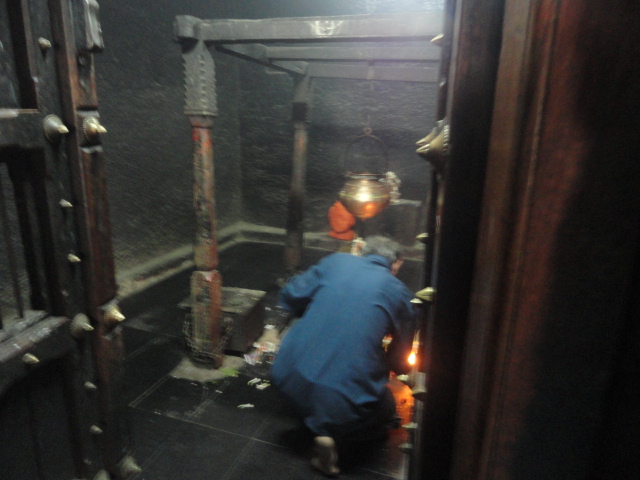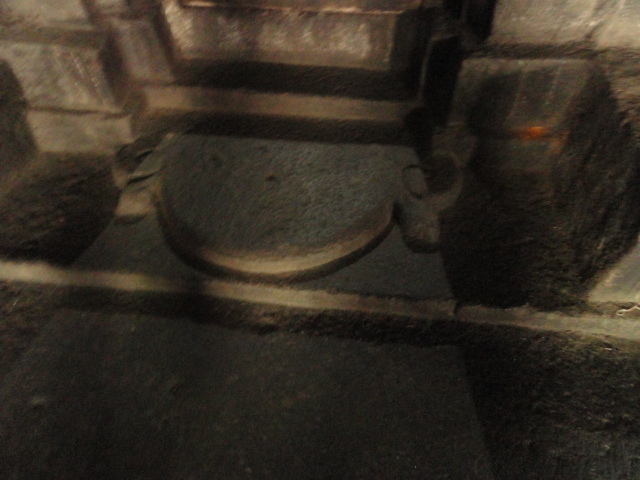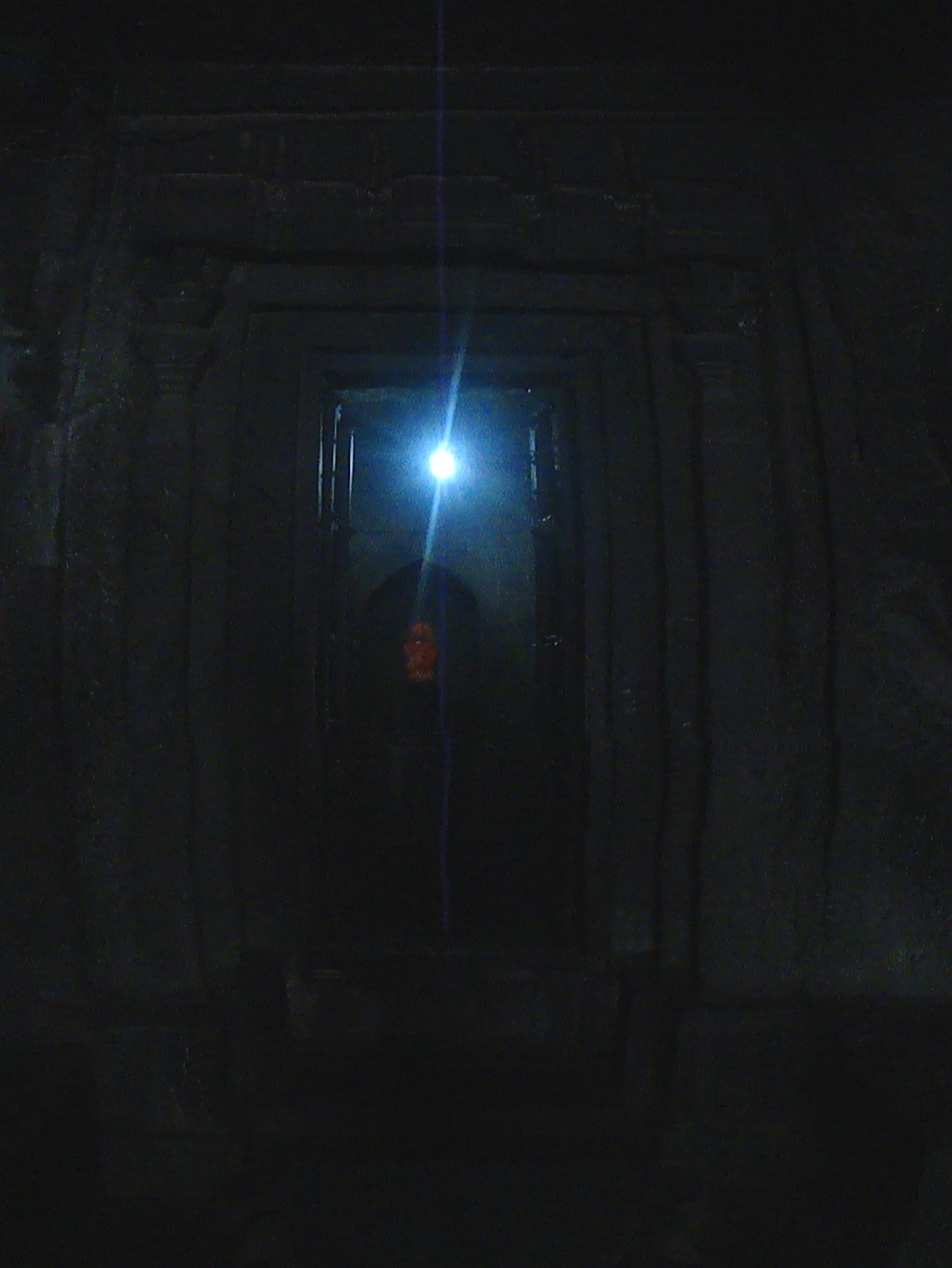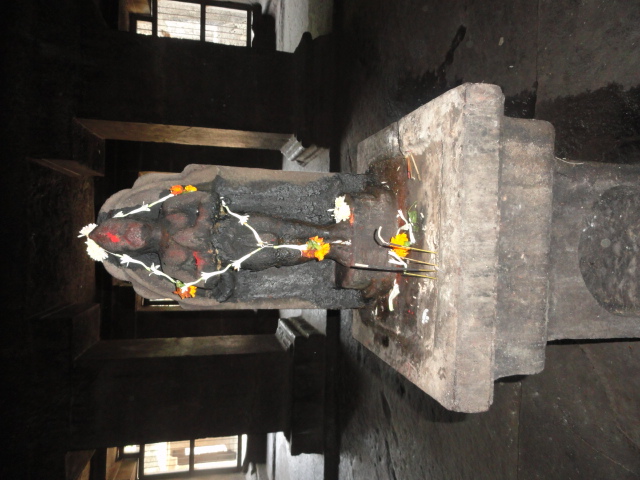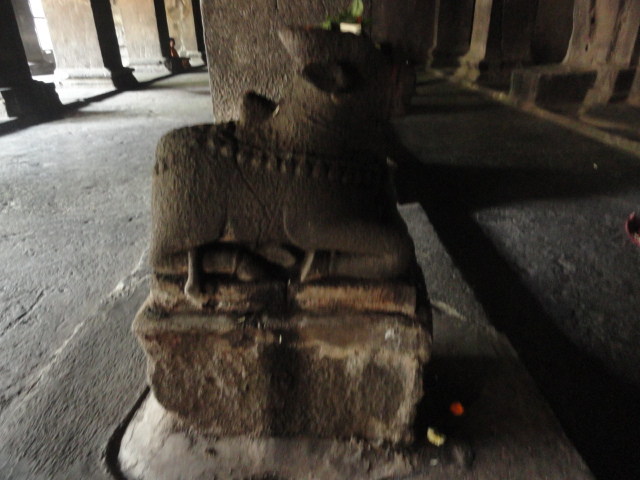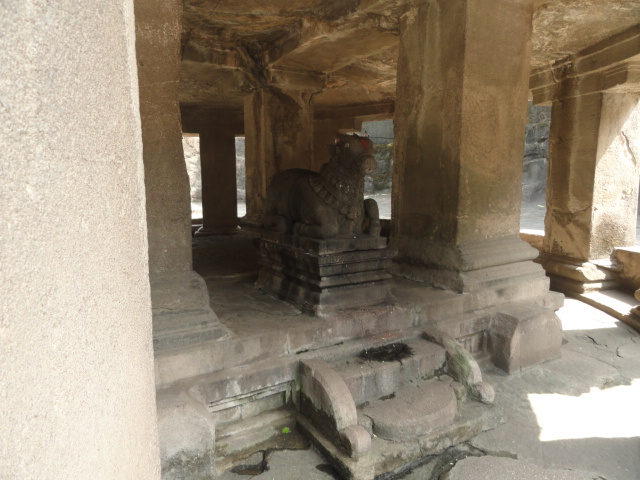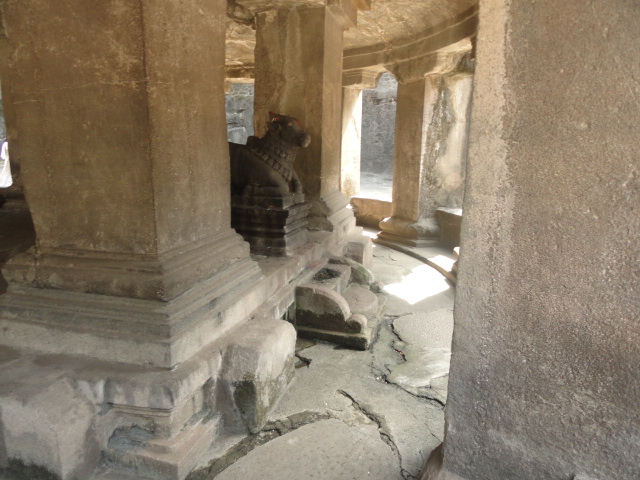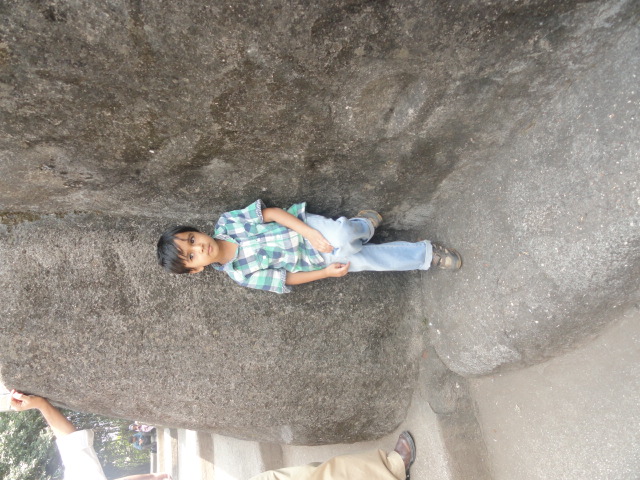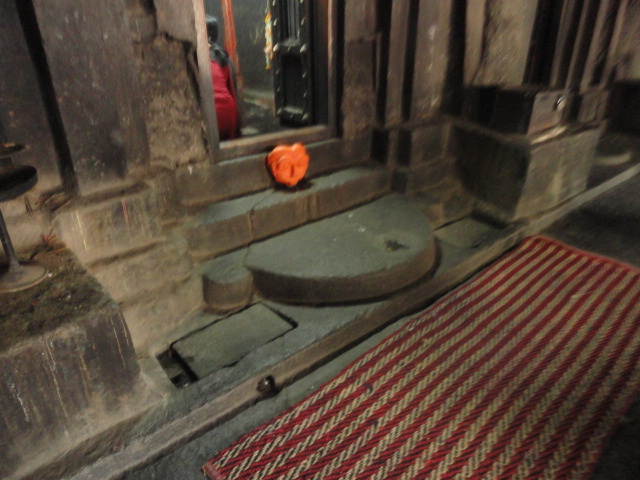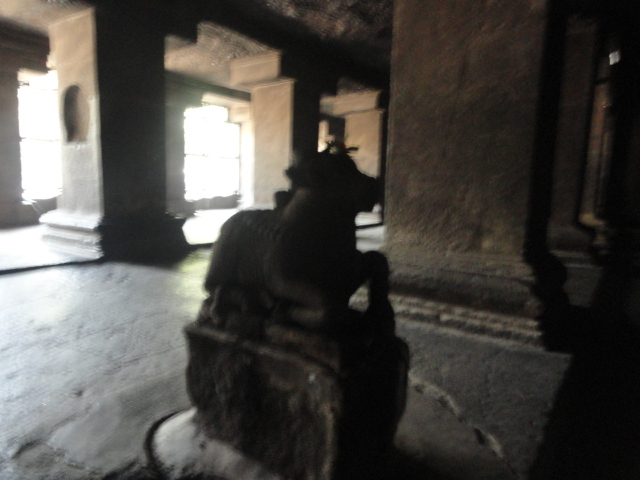 There is a circular monument in the first area, with a cow facing the temple, and then the temple proper,
which looks like this inside:
There was a slideshow here which doesn't work anymore; sorry.

Within the grounds of that temple were smaller shrines, maybe not as old, all with worshippers, some with people sitting or sleeping.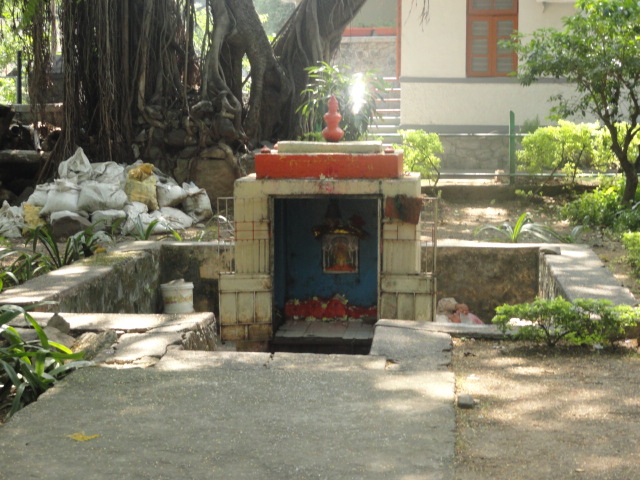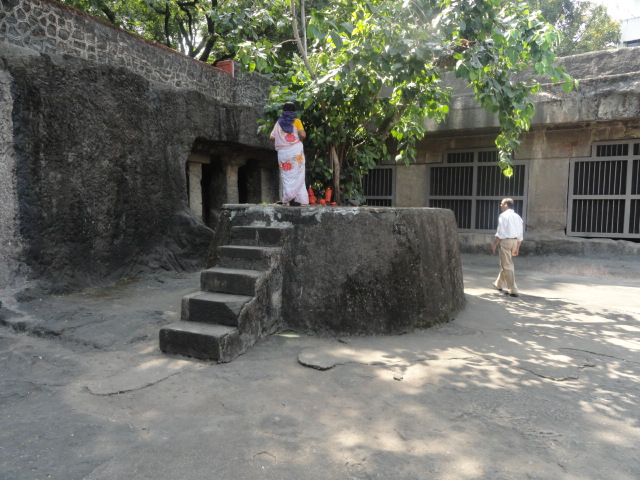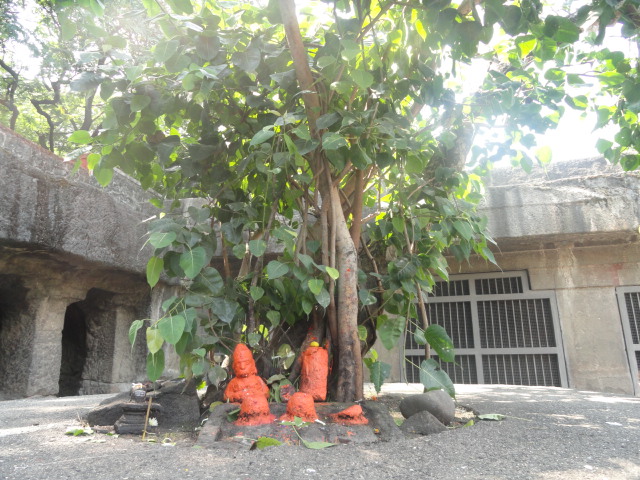 Right next to that is the 19th Century Jangli Maharaj (Wild Saint) Temple, which is a shrine to a holy man whose arms were so long his hands reached his knees, and because he attained enlightenment in his lifetime, he was enshrined rather than cremated.
(I used to have a link to more info, but in 2020, it has gone bad.)
Outside, beautiful lettering, in chalk, out in the open: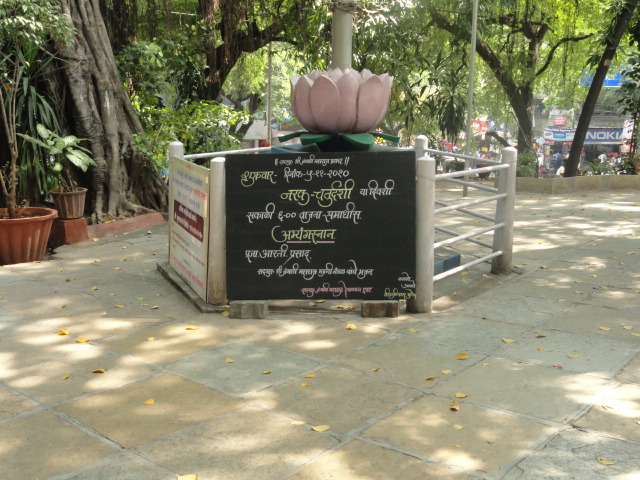 A big shoe rack (I've started photographing shoe racks), and it wasn't very busy that day (Monday, November 1):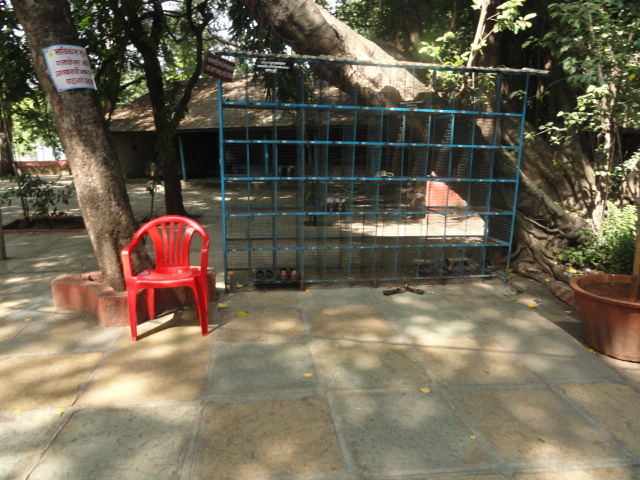 The approach to the shrine, all covered, with large glass jar-like globes hanging in the ceiling: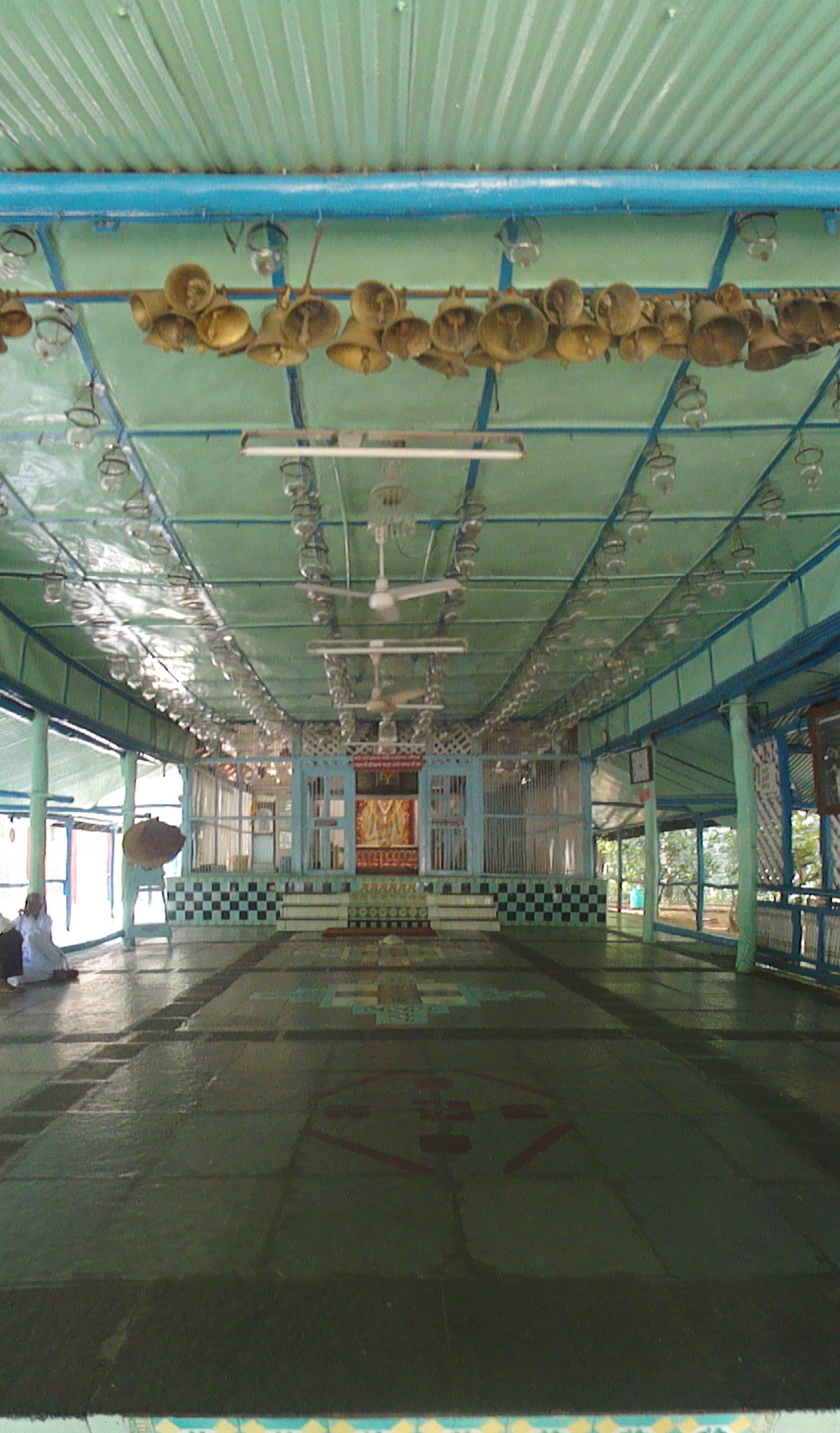 Just before the elevated place where the saint was: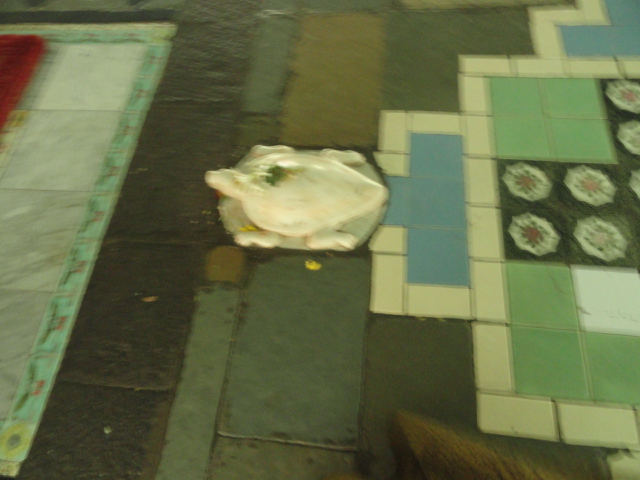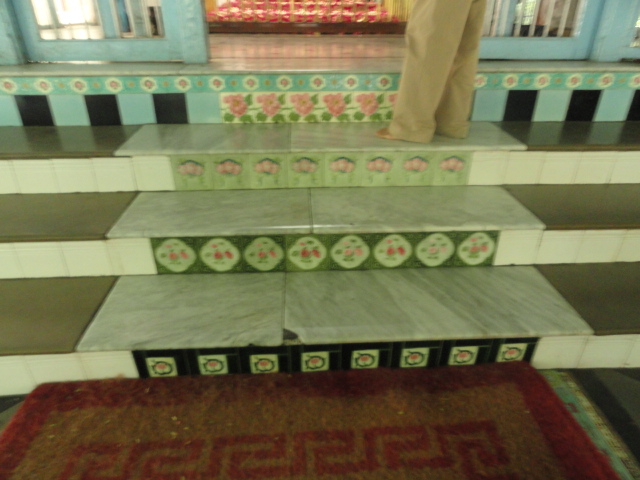 There were English Victorian floral tiles, the kind that are on the splashboards of wash stands in England, in a couple of patterns on the floor and facing the steps.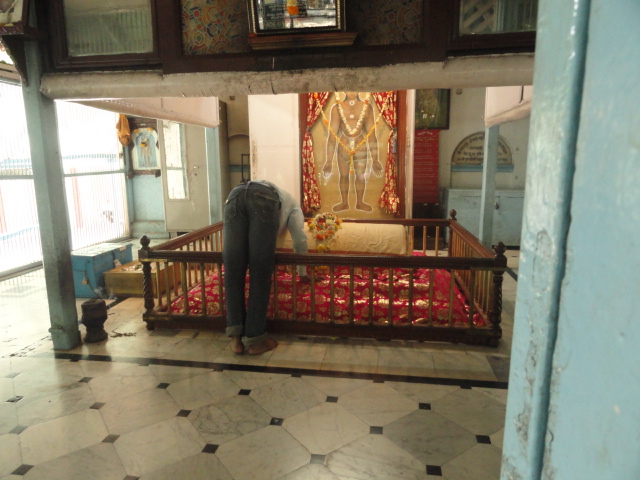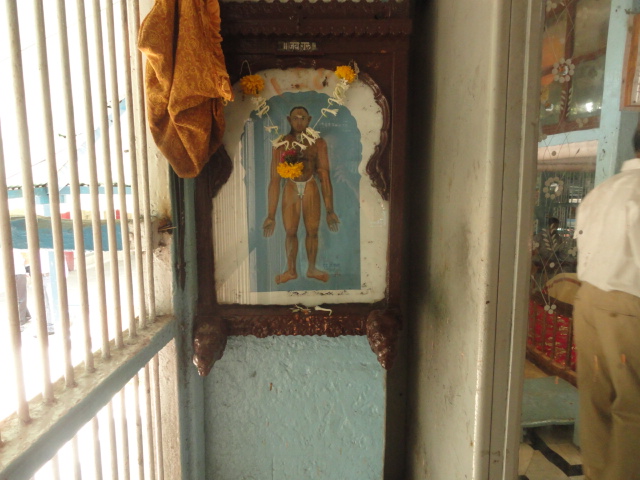 (A clearer copy of that image, with animated lamps like the one below, which is behind the shrine, is here:
vishwatmak.org/
. He has current followers, and a website.)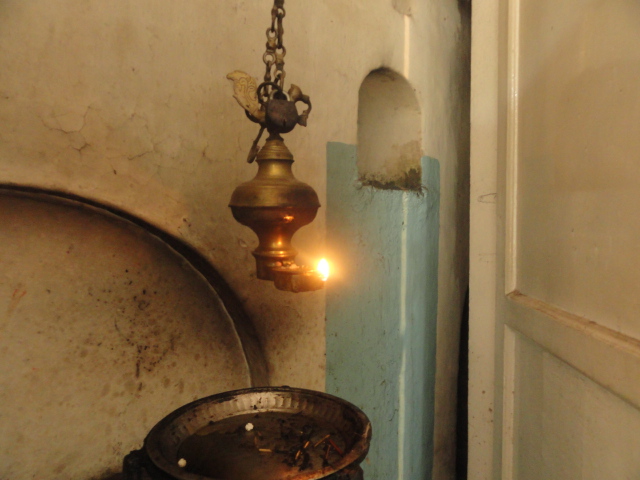 The exit gate, right on the street: